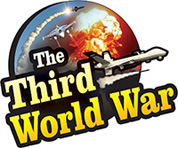 Niamey/Abuja: Nearly 20,000 Nigerian citizens have taken refuge in the neighbouring Niger, given the ethnic conflicts and attacks caused due to vigilantism. The displacement of this magnitude in just one and a half months has raised serious questions on the Nigerian security agencies and systems, once again. The state government in Nigeria was already in trouble because of the attacks from Boko Haram and IS-linked terrorist organisations on the military bases for the last few months.
In March, the spate of attacks carried out by the Fulani militants, in the Kaduna province had created a sensation. More than 170 Christians were reportedly killed in the attacks that extended for over three months. The local agencies and citizens had claimed that the attacks were perpetrated by the Fulani militants to target Christians. Similar attacks are being carried out in Northwest Nigeria, and the rise in such incidences is evident from the extensive migration of citizens from the area.
Babar Baloch, an official of the United Nations agency, clarified that the migration that began since April is not because of the attacks by Boko Haram and other terrorist organisations. Babar said that the significant factors behind the displacement were the disputes between the ethnic groups and vigilantism. He highlighted that the violence had not reduced despite the military deployment by the Nigerian government in the region.
The United Nations informed that the highest rates of violence and migration were in the Sokoto and Zamfara states. Also, Nigeria is one of the oil-rich countries in Africa, and its economy is considered one of the leading economies. Nevertheless, the security systems in the country seem to have collapsed entirely, due to the increasing influence of terrorist groups, ethnic violence and vigilantism.