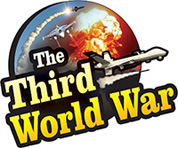 N'djamena/Maiduguri: The two terror attacks in the Sahel region in Africa have killed more than 50 people. The attacks have been carried out in Chad and Nigeria, and it has emerged that Boko Haram are behind these attacks. Last month itself, the Al Qaida had created disturbances in the Sahel region with multiple terror attacks in Mali. Now with Boko Haram intensifying its attacks, indicates that the terror threats in Africa are attaining serious proportions.
The Boko Haram terrorists carried out a horrific attack on a village near Daboua in Chad. The terrorists sliced the throats of 18 people in this attack. 2 people were injured and 10 women have been abducted, informed the locals. The security agencies claimed that this is one of the biggest terror strikes in Chad, in the past few months.
Within 24 hours of this attack, Boko Haram carried out another terror attack in the Borno region of Nigeria. At least 27 people were killed in the attack, which occurred in Gazebo town and it is claimed that the number of dead is much more than the declared figure. The Boko Haram terrorists attacked 60 vehicles going to Chad and the other countries. The vehicles were carrying passengers and goods of various types.
The two attacks within a span of 24 hours, only point out that the domination of the Boko Haram in this region in on the rise. In the last month, the terrorist organisation Al Qaida had attacked the French army and the headquarters of the G5 Sahel force. These attacks by terrorist organisations like the Al Qaida and Boko Haram only go to show that the terrorist threat in Africa is worsening.
Only a few days ago, there was a change of leadership at the G5 Sahel Force to make the counter terrorism campaign more aggressive. The command of this force was handed over to General Hanena Ould Sidi of Mauritania.