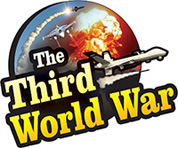 Abuja: While there are indications of the counter-terrorism action intensifying in the African continent, the attacks by the terrorist organisations in the region have also been observed to have increased. In the last few days, Boko Haram attacks in the Borno State of Nigeria claimed 60 lives. The victims include 16 farmers and more than 40 soldiers. Given the developments, the media has accused the Nigerian government of assisting the Boko Haram.
At the beginning of the year, the Nigerian military had claimed victory over the Boko Haram following a huge specialised campaign. However, the terrorist attacks in Nigeria only seem to have increased following the claim. Five major terrorist attacks have been carried out in various parts of Nigeria in the last seven months, and more than 250 people were killed in the attacks. The primary target for the attacks seems to be the Borno State region.
The Boko Haram demonstrated its strength by attacking the Borno State region last week. Attacks were carried out in succession on the Metele, Mainok and Gajiram bases of the Nigerian military. More than 40 soldiers were killed in the attacks. The terrorists who came in 20 trucks, attacked the bases with rifles, grenades and rockets, and are claimed to have decamped with military equipment from one of the bases. The local officials expressed regret over the number of soldiers killed owing to a delay in the arrival of the additional forces.
Following the attacks on the military bases, Boko Haram targeted two villages near Mangago which killed 16 farmers. Also, apart from the dead, 35 farmers are said to have been abducted. Only last month, 12 farmers were killed in the Kalle village. Also, in the month of June, the Boko Haram had massacred 80 Christian farmers in central Nigeria.
Given the increased terror attacks, accusations are rife that the ruling government is itself supporting the Boko Haram activities. Nigerian human rights activist, Stephan Enada, has accused the Nigerian government of encouraging the Boko Haram by releasing its members lodged in its prisons. Following the massacre of the Christian farmers in June, the local leaders had created a stir, alleging the attacks to have increased since President Muhammed Buhari assumed power.