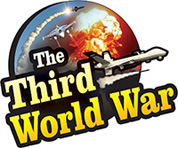 Kano: More than 60 people were killed in suicide blasts carried out by two terrorists near a church in the Mubi town in Nigeria. The security agencies have claimed the hand of the Boko Haram, a terrorist organisation affiliated to IS, in these blasts. The attacks were carried out when the Nigerian President, Muhammadu Buhari was on his visit to the United States- President Buhari has announced recruitment of 6000 additional police personnel for improving the security systems.
The terrorists carried out serial suicide attacks in a church and a nearby market. The locals informed that the attackers were children. More than 60 people were killed and 68 injured in these serial blasts.
The local officials have claimed that Boko Haram, an affiliate of IS, was responsible for these attacks. Boko Haram had succeeded in gaining control over Mubi in 2014. Although, the Nigerian army regained control over Mubi, Boko Haram has been carrying out saboteur activities in Mubi ever since. In spite of the Nigerian army's claims that the Boko Haram has been finished, it is evident from these attacks that the terrorist organisation is still operational.
This attack, which was carried out at a time when the Nigerian President is on his United States visit, draws attention. On Monday, US President Trump announced additional aid to Nigeria for counter terrorism campaigns- these attacks happened within 24 hours of that announcement.