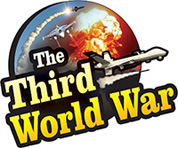 Abuja: 86 persons have been killed in attacks on Christians in Nigeria. Concerns are being expressed that the number of the dead could rise. The deaths have occurred in the attacks by the Islamic Fulani community, and the houses of the Christian community also had been set afire. 'There is Christian genocide occurring in Nigeria and every month hundreds of Christians are being killed. If this continues there will be no Christians left in Nigeria,' warned the Christian leader Bosun Emmanuel.
The Christian Berom farmer community was attacked in the Barkin Ladi part of the Plateau region of central Nigeria. The Islamic Fulani community is behind these attacks. Tension was brewing between the two communities for some time now. The settlements of the Berom community were set ablaze on Saturday. The attackers did not even spare children and women. The security forces were sent to the area after receiving information about the attack.
86 bodies have been recovered from the area and more than 200 persons injured in the attacks have been admitted to hospitals. The Berom settlements in the area have been burnt to cinders. Following this, tension has been created in the region. Indefinite curfew has been imposed in the Barkin Ladi, Jos South and Riyom areas of the Plateau region.
The Nigerian government has expressed deep regret over the incident. 'It is unfortunate that so many citizens from a single community are killed. The military has been deployed in this area and the military and police are making all possible efforts to stop this bloodshed,' said Nigerian President Muhammadu Buhari.
But the Christian leaders have made severe allegations on President Buhari himself. Secretary of the 'National Christian Elders Forum' Bosun Emmanuel, accused that Buhari's policies are anti-Christian. Christians are being killed all around the country and hundreds of them are being killed every month. Emmanuel warned that at this rate there will be no Christians left in Nigeria in a few years.
40% of the Nigerian population is Christian and 50% are Muslims. But in the last few years the attacks by the Muslims have increased. Earlier, terrorist organisations like Boko Haram were targeting Christians in Nigeria. But now, other communities have also started attacking the Christians. The Christian leaders are accusing that the attacks have increased significantly after President Buhari came to power in 2015.