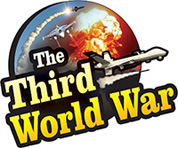 Abuja: Boko Haram a terrorist organisation known to carry out attacks in Nigeria and other African countries, has now started using drones for surveillance of military presence to carry out planned attacks, reveals Muhammadu Buhari, the Nigerian President. He said this at a meeting of a group formed of African countries to carry out joint military action against Boko Haram. This is the first instance reported of use of drones by an African terrorist organisation.
A few months back, the U.S and British intelligence agencies had expressed concerns on the possible use of drones by terrorist organisations. Federal Bureau of Investigation (FBI) had warned of 'IS' and 'Al-Qaeda' to attack the U.S. using drones. Previously, the British intelligence agencies had also signalled that the 'IS' could use drones for terrorist attacks in future. Against this background, terrorist organisation Boko Haram using drones in Nigeria is significant enough to draw attention.
Nigerian Army Lieutenant General Tukur Yusuf Buratai, while speaking at a function said that there had been repeated attacks on the Nigerian Army over the last few months and drones have been used by Boko Haram in these attacks. He also pointed out that apart from the use of drone there has been an infusion of foreign fighters in their ranks. Lieutenant General expressed grave concerns about the increase in attacks on Nigerian Army and the use of drones. Nigerian President Buhari has supported the claim of Lieutenant General Tukur Yusuf Buratai. It seems that the Boko Haram is gaining strength in the region.
Last month, a think tank in the U.S. had published a report on the use of drones. It mentioned that the Chinese made drones were in high demand in Africa. Especially in Nigeria, Libya and Eritrea.