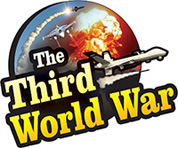 Abuja: While there are indications of intensifying the counter-terrorism campaigns by the African countries along with the United States and European countries, it has been observed that the terrorist organisations have also intensified their activities. At least 20 people were killed in the attack carried out by Boko Haram in the Borno State of Nigeria. The local security agencies have been accused of being mute spectators during the attacks.
Last month itself, the terrorist organisation, Boko Haram had carried out attacks in both, Chad and Nigeria. More than 50 people had been killed in these attacks. By targeting Nigeria once again, Boko Haram has indicated that their strength is increasing. Six months ago, the Nigerian military had claimed complete victory against the Boko Haram. But the subsequent increase in the terror attacks proves that the Nigerian security agencies have failed.
Boko Haram terrorists attacked the Mailari village in Borno State on Sunday, early morning. The terrorists who came in trucks attacked the village with rifles and rocket-propelled grenades. A minimum of 20 people has been reportedly killed in the attack. The voluntary organisations working in the region have claimed that the number of people killed may be more than 60. Some local sources have accused that the security agencies did not retaliate against the Boko Haram attack.
An emergency defence related meeting was convened under the leadership of the Nigerian President, Muhammadu Buhari, following the Boko Haram attack. It is said that the President ordered the Nigerian military and other agencies to intensify the action in north-west Nigeria. At the same time, the country's Defence Minister, Mansoor Dan Ali accepted that the condition in north-west Nigeria was a cause for concern.
In the last few months, the United States, the European countries and the African countries have taken steps to make the counter-terrorism activities more extensive. The African countries have activated the G5 Sahel Force and have decided to increase its scope. From the European countries, Germany and France have taken an initiative for military deployment and aid, whereas, the United States has increased military deployment and the Drone base and has also intensified the counter-terrorism activities.
Against this background, these attacks by organisations like Boko Haram indicate that the terrorist threat in Africa is intensifying further.