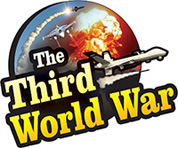 Tripoli: The rebel leader, General Khalifa Haftar sternly warned that the conflict in Libya would continue until the militias of the Libyan government laid down their arms. The Libyan National Army (LNA) led by General Haftar, has gained control over the Salah al-Din region, a few kilometres from the centre of the Libyan Capital of Tripoli. Five hundred people have been killed in the conflict between the government and the LNA, till date and more than 75,000 people have been displaced.
In 2011, the Libyan people revolted against the dictatorship of Muammar Gaddafi, during the Arab-Spring revolution that spread across the Arab-Islamic countries. The Libyan people and the armed gangs, with support from the western countries, overthrew the Gaddafi regime. Following that, an independent government also had been installed in Libya. But since the last few months, a conflict has started between the government and militias led by General Haftar. LNA, under the leadership of Haftar initiated an aggressive campaign to take control of Capital Tripoli and carry out rocket, missile and mortar attacks on the capital.
Furthermore, General Haftar's army has captured the Salah Al-Din area, only a few kilometres from capital Tripoli. Against this background, General Haftar warned that the conflict would not end unless the groups supporting the government are defeated during an interview. At this time, he expressed displeasure over the mediation by the United Nations and alleged biased statements being issued by the organization.
It is said that the European countries and Turkey have been supporting the Libyan government. Whereas, General Haftar's forces claim to be receiving arms from Saudi Arabia, Egypt and the United Arab Emirates. The arms supply to Haftar's army has increased, since April and this is believed to be the reason for the conflict intensifying. Five hundred people have been killed in the conflict in capital Tripoli. At the same time, more than 75,000 citizens from the capital are said to be displaced.
As both the Libyan government and General Haftar have rejected the ceasefire proposed by the United Nations, fears of the civil war intensifying further are being expressed.