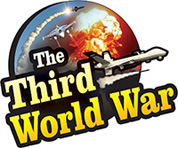 Abuja: 20 soldiers were killed in the attack launched by the terrorist organisation IS in Nigeria from the African continent. It has been reported that more than 1,000 citizens left the Borno Province following the attack. This is the second major attack launched by the IS in one week. Earlier, IS had perpetrated the killing of 10 Christians on the occasion of Christmas.
Terror attacks have become a regular feature in this country from the Sahel region and there is the involvement of terrorist organisations affiliated to Boko Haram and IS. The IS-affiliated organisation has started a spate of attacks targeting the military bases and soldiers. The new attack is said to be a part of the same plan.
IS terrorists, wearing the Nigerian army fatigues, entered the city of Monguno, on Tuesday in the evening. On entering the city, the terrorists blew up a military vehicle and showered rockets and grenades and opened fire on the security posts. Locals informed that 20 soldiers were killed in the encounter, which lasted for many hours.
Many houses in the city also were torched along with the military posts and vehicles. As informed by the sources, nearly 750 homes in the city were set on fire and the citizens had to flee from the area. More than 1,000 citizens are said to have left the city of Monguno. IS announced that it was accepting the responsibility of the attack and claimed to have set armed military vehicles on fire. This is the first terror attacks carried out by the IS in this year.
Against the background of this attack in Nigeria, the issue of terrorist activities in the Sahel region and West Africa was raised in the United Nations. The envoys appointed by the United Nations, for this sector, pointed to the increasing terrorist attacks in this region. The African envoys clarified that the terrorist attacks in the countries from the Sahel region have increased five-fold in the last four years. They also informed that more than 4,000 people have been killed in terror attacks, in the Sahel region alone, in 2019.
Groups affiliated to the main terrorist organisations Al Qaeda and IS also are operational in the Sahel region. The UN envoys pointed out that the local terrorist organisation Boko Haram, is active in Nigeria and the other countries, for the last decade and its influence is seen to be increasing consistently.