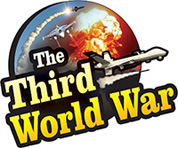 Abuja: 65 people have been killed in the attacks carried out by the terrorist organisation Boko Haram in Nigeria.10 people were injured in the attacks, and the number of deaths is likely to increase. The local sources informed that villagers returning from a funeral and a group opposing the terrorists were targeted. Media claimed that this is one of the biggest attacks carried out by the Boko Haram terrorists in the last few years.
Currently, there is a spate of ethnic and terrorist attacks in Nigeria. Two weeks ago, 10 people were killed in an attack in Katsina province. Before that, in June, more than 50 people were killed in an attack carried out by an IS-affiliated terrorist group. This also included an attack on a military base. In a report published by the United Nations in May, more than 20,000 Nigerian citizens were forced to migrate to neighbouring countries, because of the dreadful ethnic violence.
The repeated assurances of increasing the security arrangements and military deployment, by the Nigerian government, does not seem to affect the terrorist and armed groups. The new attacks raise questions regarding the security systems in the African countries and the counter-terrorism campaign started by the western countries.
Counter-terrorism campaigns have been undertaken in many African countries with the help of the United States as well as the European countries. Drones, fighter jets, advanced armed vehicles, rockets and missiles are being used on a big scale, by the western countries, during these campaigns. The soldiers from the United States and European countries are deployed in many African countries and are even imparting training to the African militaries.
Despite all the efforts, the number of attacks by the terrorist organisations Al Qaeda, Al-Shabab, IS, Boko Haram is ever increasing. These attacks point to the failure of the counter-terrorism campaigns of the western countries, along with the African countries.
Nigeria is an oil-rich country in Africa and also a leading economy. But the analysts and voluntary organisations have warned that the countries security systems have collapsed because of the increasing domination of the terrorist organisations, ethnic violence and attacks by criminal gangs.