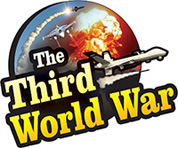 Singapore: Major financial implications of the Hong Kong protests, will be seen in the near future. There is a strong possibility that the identity of Hong Kong as a financial centre will start fading. Owing to the instability created in Hong Kong, in view of the protests, the investors will turn to countries like Singapore, because of the instability created in Hong Kong, in view of the protests, commented renowned investor Jim Rogers.
The protests in Hong Kong have been intensifying by the day paying no heed to the Chinese warnings of using police force to quell the protests. On the contrary, nearly 25% of the population in Hong Kong, has taken to the streets to oppose China. The Hong Kong airport has been held at ransom by the protestors and this has seriously affected the financial sector in Hong Kong.
Renowned investor Jim Rogers has said that this situation in Hong Kong is a cause for major concerns. This can lead to Hong Kong losing its identity as the important global financial centre because the instability created by the protests can distract the investors and they may start thinking of more stable options, Rogers claimed. During an interview with a Russian news channel Rogers said that the investors will turn to Singapore rather than Hong Kong in the near future. At the same time, Rogers drew attention to the adverse effects on the Hong Kong economy, since the beginning of the protests.
Until now, the investors have not withdrawn their investments in Hong Kong, but they are becoming restless and discussions are underway informed Rogers. The claims made by Rogers, who is an international investor and a scholar, clearly indicate that the problems faced by China, in the times to come, will get further aggravated.