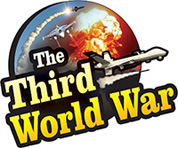 Hong Kong: It has been exposed that the efforts of the ruling Hong Kong administration,to stop the protests against China, have failed. On Sunday, the protestors in Hong Kong reached the China representative's office and defaced the main door. The ruling administration is infuriated by this act and has reacted that this is a challenge to the sovereignty of China.
Hong Kong is governed by an administration which is under the influence of the ruling communist party in China. Last month, this administration brought a controversial bill for the extradition of criminals to China. The people of Hong Kong alleged that this bill was a ploy to handover all those who raised their voices against China. Strong protests are being held against this bill, but despite the protests, the administration has not completely withdrawn the bill.
The people of Hong Kong are alleging that this is the symbol of increasing Chinese interference, and the anti-China sentiment is becoming stronger. A few days ago, the protestors had attacked even the parliament house. After that, now, the protestors are targeting the Chinese symbols in Hong Kong.
On the 13th of July, the people of Hong Kong openly expressed displeasure against the Chinese traders, operating in the Sheung Shui area and made an aggressive demand that these Chinese traders should close shop. Thereafter, Chinese tourists were targeted. But the attack on the China representative's office on Sunday is considered to be a direct challenge to the Chinese government.
More than 400,000 people participated in the protests on Sunday. At that time, the protestors pelted stones and eggs on the representative office. Some angry protestors broke the security cordon and defaced the entrance of the office. Agitated with this incident, the security agencies used tear gas on a big scale. It is also revealed that there were clashes between the security agencies and the protestors.
After some time, there was an incident of a criminal gang attacking the protestors. As per sources, the security agencies preferred to remain spectators during the attack. It has been alleged that this attack by the gang, is part of the conspiracy hatched by the Chinese government with the Hong Kong administration.
But the protestors have said that the anti-China agitation will continue, despite all this and the pressure will be maintained on the pro-Chinese administration.