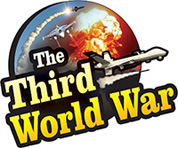 Hong Kong/ Beijing/ Washington: The anti-China protests in Hong Kong, ongoing for the past two months, have taken a violent turn and countries including the US have issued a travel warning. Protests are being held at the airport, but the administrators have warned that they will continue to take strict action against them. Moreover, the tensions between the US and China heightened on the issue of these protests and an American spokesperson called China a 'thuggish regime'.
The protests started peacefully in June against the introduction of a new bill, but has now begun to take a violent turn. Along with the bill, the use of the police force, pro-China decisions of the administration, the stubborn attitude of the administrators, and China's interference are reportedly some of the reasons for the protests to have taken a violent turn. The protestors have continued to defy the police, and that has become a real problem for China.
The protests in Hong Kong and China's role in it have drawn strong reactions from the international community with the US and other European countries strongly criticizing China. This criticism is damaging China's reputation, and they are, in turn, becoming more aggressive to respond to it. China, who had previously accused the US of being behind the protests, caused an uproar by releasing the photographs of a US diplomat and the leaders of the protests.
A pro-China daily in Hong Kong published a photo of a US diplomat, Julie Eadeh, meeting with students and leaders in a hotel. The article published along with the photo was headlined "Foreign interference". The diplomat's personal information was also published along with that. China has also reportedly sought an explanation from the US about this.
This issue has drawn strong reactions in the US and the spokeswoman of the Department of State, Morgan Ortagus, called China a 'thuggish regime'. "I don't think that is a formal protest, that is what a thuggish regime would do. This is not how a responsible nation would behave" she said in a warning to China. This statement of the US spokesperson can spark fresh tensions between the US and China on the issue of Hong Kong protests.