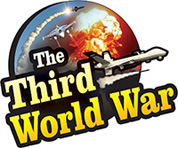 Pyongyang/Islamabad: While the Chinese stand on the agitation in Hong Kong is facing severe criticism from the international community, North Korea and Pakistan have come out in support of China. Both the countries infamous for murdering human rights, have once again proved, by supporting China, that they are not concerned with human rights. Especially Pakistan who is accusing India of oppressing the Kashmiri people, by imposing a curfew, has demonstrated double standards, referring to the Hong Kong problem as an internal matter of the Chinese.
North Korean foreign department has expressed complete support to China, over the Hong Kong issue. This is a question of internal security and sovereignty of China. At the same time, the Chinese prosperity and stability depends on the issue, said the North Korean foreign ministry spokesman that the decision taken by China in the Hong Kong matter is justified. Even in the past, all Chinese actions have almost always been supported by North Korea. China also has backed the North Korean dictator by ignoring his horrific deeds. Therefore, such a reaction from North Korea was more than expected.
Pakistan, an equally closeally of China as North Korea, has adopted a similar stand on the Hong Kong issue. The Pakistan foreign ministry said that this was an internal matter of China. Pakistan who hurled false allegation at India for the imposition of curfew in the state of Jammu-Kashmir given the security situation there has shown its national character by adopting a contradictory stand in case of the Hong Kong issue.
Therefore, it has become public knowledge that Pakistan, claiming to be involved in the fight to protect the human rights of the people of Jammu-Kashmir, has no concern with human rights.