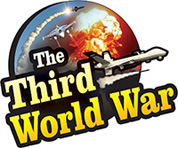 London/Beijing: The British Foreign Secretary has requested the Hong Kong administration to initiate a political dialogue with the protesters and hold a proper enquiry into the police action against the agitators as also the violence. China expressed displeasure over the British demand, and the Chinese Foreign Ministry spokesperson made a bitter remark stating that Hong Kong was no longer a British colony. After the dispute, the Chinese relations with the United Kingdom also seem to be worsening, along with the United States.
Anti-China demonstrations are being held in Hong Kong for the last two months, and the protests are increasingly intensifying. The Chinese image globally is consistently receiving severe jolts, given the violent police action against the agitators, and growing opposition to it the world over. There are no takers for the Chinese claims of foreign hand in the agitation, and the international community also is become more and more aggressive.
The British Foreign Secretary, Dominic Raab's demand is considered to be a part of the same sentiment. Raab had a telephonic discussion with Carrie Lam, Chief Executive of the pro-Chinese administration in Hong Kong. At the time, the British Foreign Secretary expressed displeasure over the violent action against agitators and insisted upon opening a political dialogue with them. Raab clarified that the people of Hong Kong have a right to present their stand, and they were expressing it through the agitation.
At the same time, Raab raised the issue of the police actions against the agitators and condemned it. Raab demanded a comprehensive enquiry into the incident from the Executive Chief Carrie Lam. Since the British Foreign Secretary communicated directly with Hong Kong's Executive Chief, the Chinese regime was severely displeased.
The Chinese Foreign Ministry has expressed strong displeasure over the UK's demand. The Foreign Ministry Spokeswoman, Hua Chunying reprimanded the British Foreign Secretary saying that 'It was completely wrong on the part of the UK government to contact the Hong Kong Chief Executive and pressurise her. The United Kingdom should stop such interference in China's internal matters. Stop the practice of making meaningless and inciting allegations against China. Also, Hong Kong is no more a British colony.'
Meanwhile, the Hong Kong protests were seen extending to newer parts of the city-state on Sunday. The demonstrators have begun targeting the parts that had kept away from the protests, and the security agencies have reportedly used tear gas as well. At the same time, even the sit-in at the Hong Kong Airport is receiving forceful support, and some of the airline companies have reportedly supported the protests.