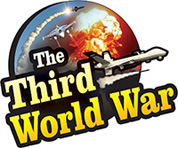 Canberra: The reflections of the agitations against the Chinese oppression in Hong Kong, are seen even in foreign countries. Clashes were reported in an Australian university, between students from Hong Kong and China. Therefore, there are signs of the Hong Kong issue igniting in Chinese citizens living in foreign countries.
Some students had organised a function in support of the pro-democracy agitation, at the Queensland University in Brisbane, in Australia. Slogans against the atrocities against Uyghur Muslims by the Chinese rulers, in Xinjiang province were also chanted during this function. Chinese students started creating obstacles to disrupt the function.
Some Chinese students singing the Chinese national anthem attacked Hong Kong students. In retaliation, the students from Hong Kong started fighting. Local sources informed that the Chinese students broke the loudspeakers of the Hong Kong students and came down to fistfight. The other students in the university expressed resentment over the incident.