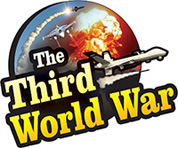 Beijing/Shenzhen: The Chinese military issued a serious threat of an action, to the agitators in Hong Kong' The Shenzhen Silkworm Stadium is just 56 kilometres from Hong Kong airport, and it takes only 10 minutes to reach Hong Kong from this location.' Paramilitary force Peoples' Armed Police, a part of the Chinese military, has been deployed in Shenzhen, which is connected to Hong Kong and the unit practiced anti-riot drills on Friday. Photographs of the drill have been posted on social media, along with a threat to invade Hong Kong.
Since the last few days, the ruling Chinese government has consistently alleged interference. The statements by the chinse leaders and media have confirmed this. Hong Kong has a Chinese military base with more than 5,000 soldiers, helicopters, warships and tanks deployed there. There is a provision for this unit to enter Hong Kong and take action if the local security agencies in Hong Kong fail.
But China has indicated that it will use the paramilitary units from outside Hong Kong, instead of directly using the military unit. A few days ago, the Chinese media published photographs and videos of tanks and armed vehicles being brought to Shenzhen. Thereafter, a company in satellite imagery published a photograph of the collection of tanks and armed vehicles. The photograph is of a stadium in Shenzhen and shows a large number of armed vehicles stationed there.
It is now clear that the unit in the photograph is of the Paramilitary force, Peoples' Armed Police. Chinese agencies have accepted the deployment of this unit and clarified that this deployment is a pre-planned and regular exercise. But the analysts have expressed fear that deployment ofthis unit,which is used against riots and protest in China, indicates a possible action in Hong Kong.
The exercises conducted by the Peoples' Armed Police on Friday, endorses these fears. Soldiers have been shown to participate in various activities wearing a military uniform during the exercises. The exercises included shields, poles and other systems used against riots. Photographs of the exercises even show two groups clashing against each other. The movement and use of the armed vehicles during the exercises draws attention. One of the photographs shows many armed vehicles standing near the bridge connecting China with Hong Kong.
These exercises by the Chinese paramilitary force is considered to be a direct warning for the protestors carrying on the violent and comprehensive agitation. It is also believed that posting on the social media that Hong Kong can be invaded in 10 minutes and withdrawing the post later can also be a warning for the agitators.