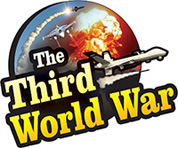 London/Beijing/Hong Kong: British Foreign Minister lashed out at China regarding the action against the protestors in Hong Kong, saying that oppression cannot be an option to respond against violence. At the same time, Foreign Minister Jeremy Hunt warned that the United Kingdom is democratic and a country committed to the democratic values and will not hesitate to retaliate against China, on the Hong Kong issue aggressively. The United Kingdom has taken an insistent stance against the controversial extradition bill, the protests against it and the action taken against the protestors and even summoned the Chinese Ambassador, on Wednesday, over the issue.
China had lambasted the western countries that Hong Kong in a part of China and the incidents there were an internal Chinese matter, and hence, no one should interfere in the case. Following that, the Chinese Ambassador to the United Kingdom had claimed that the statements made by the United Kingdom and the other countries were unacceptable. At the same time, he fired a salvo of criticism at the British rule in Hong Kong, before 1997. Severe reactions have been received from the United Kingdom, and the British Foreign Minister has created a sensation, with a statement, that an action could be initiated against China over the matter.
British Foreign Minister Jeremy Hunt indicated action against China is stern words that the United Kingdom accepts that Hong Kong is a part of China, but we are demanding that China honours the agreements signed by it with the United Kingdom. China has reaped enormous benefits from the international system governed by laws. Therefore, if China decides not to honour the agreement between itself and the United Kingdom, it should remember that this will have serious consequences.
Although the United Kingdom has fired salvos of criticism on China on various occasions, this is the first time it has adopted such an extreme stand, on the Hong Kong issue. The United Kingdom has conveyed its displeasure to China regarding issues like trade, restrictions in the Technology sector, human rights, the treatment meted out the minorities and many other issues. But the analysts have claimed that the United Kingdom has increased the tension with China, adopting such an extreme stance.
Hong Kong, which was under British rule, was handed over to China, in 1997. Hong Kong is under Chinese rule since then and is known as the 'Special Administrative Region'. Administration in Hong Kong is managed on the principle of 'One Country Two Systems', as per the agreement, signed in 1997. Before that, in 1984, an important agreement had been signed between China and the United Kingdom. This agreement provided that a "Basic Law' will be formulated for Hong Kong and underlined that it will take care of the fundamental rights of the people of Hong Kong.