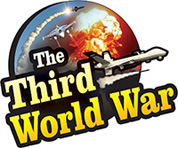 Beijing/Washington/London: The United States demanded that China should reveal all the information, regarding the Tiananmen Square massacre, on the occasion of the completion of thirty years to the incident and should release all those who had been detained under the accusation of human rights violations. The United Kingdom too has reprimanded China on the issue and advised China that they ought to give true freedom to its citizens. Also, Taiwan has accused the Chinese rulers of hiding the truth on the incident at Tiananmen Square.
In June of 1989, the Chinese Communist government had very cruelly crushed the protests that were held at the Tiananmen Square. China undertook ruthless military action to quell the protests. Tanks were used in action on 3rd, and 4th of June and thousands of unarmed students were killed. What's more, is that the actual figures of dead people exponentially higher than the numbers disclosed by the Communist regime.
For the last 30 years, China had avoided the disclosure of any information or issued any admittance on the Tiananmen Square massacre. However, the Chinese Defence Minister created a stir, making a statement supporting the Tiananmen Square massacre. As the statement regarding the Tiananmen Square, comes from a senior Chinese official of the regime, it attains an immense political significance. China's justification received aggressive reactions from around the world.
US Secretary of State Mike Pompeo had lambasted China saying, 'The information regarding the action taken by China against students, at the Tiananmen Square, in 1989, should be in the public domain. The details of the incident, as to how many people were killed and how many went missing, should be revealed to the world. Such a step would begin to demonstrate the Communist Party's willingness to respect human rights and fundamental freedoms'. At the same time, Pompeo demanded that China release all the prisoners arrested for the violation of human rights with respect to the incident.
The United Kingdom too, through an independent statement, lambasted China. British Foreign Minister Jeremy Hunt said, 'The Chinese citizens do not have the rights for peaceful protests and the freedom of expression even today. The Chinese government should take steps to award the rights to its citizens.' On the contrary, Taiwan's President Tsai Ing-wen blamed China for trying to cover up the Tiananmen Square massacre, instead of expressing grief over the incident.
Even after three decades since the Tiananmen Square massacre, the Chinese regime continues to be criticised over the episode. Moreover, the western countries use the issue to target China from time to time, which has led to the Chinese image taking a severe beating.