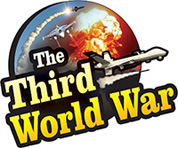 Hong Kong: The agitations in Hong Kong have intensified since Wednesday, and the police used tear gas and rubber bullets to disperse the protestors. Despite the action, the demonstrators tried to forcibly enter the Hong Kong parliament building, instead of retreating. The agitators have accused the police of being responsible for the violence although the police have blamed the protesters for initiating the violence. The United States has expressed grave concern over the police action against the agitators. However, the Chinese media have accused the West of encouraging the protestors.
The Hong Kong administration had presented a bill to hand over criminals, to the Chinese government. The people of Hong Kong reacted very sharply against the law presented by the administration, which has already been accused of being pro-China. Although Hong Kong is a part of China, its administrative systems are entirely different from mainland China. The Hong Kong population is expressing fears that China was trying to dismantle the system, to bring Hong Kong under the direct rule of the Chinese Communist regime. The discontent of the people erupted in the form of intense agitations. Also, the police action against the agitators seems to have further intensified the protests. The agitators have termed the protests the Ultimate Showdown against China and have declared that they are ready for the fight.
On Wednesday afternoon, the agitators attempted entering the Hong Kong Parliament building. At the time, the police tried to disperse the protestors using pepper sprays and rubber bullets. Resultantly, the agitators were angered even further, and a riot ensued. The police officials claimed however that they took harsh action, only after the protestors attacked them. The angry demonstrators have blamed that the police action of being extremely irresponsible and warned that the protests could not be quelled with such action. Therefore, these agitations will intensify further in the near future, and they are adding to the concerns of the Chinese ruling party.
The Chinese media have started alleging that the protests were a conspiracy of the western countries. 'Some of the opposition leaders from Hong Kong had met US Secretary of State Mike Pompeo and the Speaker of the House of Representatives, Nancy Pelosi. The agitation started right after the meetings and therefore, cannot be a mere coincidence', the Chinese daily thus strongly criticised the West.
The United States has expressed grave concerns over the situation in Hong Kong. 'If the bill presented by the Hong Kong administration is passed, all the people termed as criminal suspects will be handed over to China. It will be a violation of Hong Kong's sovereignty', said the people of Hong Kong. The United States has presented its stand, saying that it endorses the concerns of the people of Hong Kong.