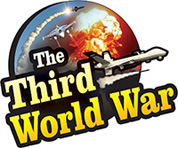 Washington: The United States that indicates 'Space to be the future battlefield' has ramped up the preparations for the same. The US which established 'Space Force' following 'Space Command' in the last six months is now taking steps to set up a military base in the space. It has emerged that the US Defence Headquarters, Pentagon has initiated the process in this regard, a few days ago.
Last year, US President Donald Trump had announced the establishment of 'Space Force', saying that it is essential for the US to protect its interests in space when China and Russia are ready for space war. Later, within few months, Trump announced the establishment of an independent 'Space Command' in the US Defence forces. This command is also identified as 'Unified Combatant Command' which makes it well equipped for space war, claim experts.
Post the announcement of the 'Space Command', the US Defence Department had established 'Space Development Agency' (SDA). Its primary responsibility is to provide the US Defence Department with all the data and sources related to space. A few months ago, the information of the agency conducting the testing of the nuclear particle beam in space had come to the fore. At the same time, the news had surfaced that the US stepped up efforts in six US airports to build a base of 'Space Force'.
Against this background, the movements to set up a base in space in the form of 'military space station' have drawn much attention. A few days ago, the Pentagon's Defense Innovation Unit issued a solicitation for 'orbital outpost'. The Orbital Outpost should be able to support the military's fleet of space satellites, conduct experiments, logistics and storage, clarified the Pentagon in its solicitation.
However, experts claim that the information mentioned in the solicitation corresponds to an autonomous 'mini space station'. They further expressed the possibility of using the same station as a base in future. The solicitation clarifies that the station could also accommodate humans. Currently, though the information is in the form of solicitation, the movements initiated by the Pentagon in the space for military base proves to be an essential step, indicate experts.
Considering the international space laws, it is not possible to directly oppose the US military space station. However, China and Russia could speed up their movements in space under the pretext of the US which in turn could augment the possibility of space warfare and alternatively a full-fledged war, is the fear expressed by analysts and officials.