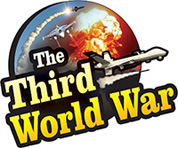 Hong Kong: The anger and discontent that is raging in the local population of Hong Kong, has not subsided despite the withdrawal of the controversial bill by the administration. Millions of locals, vented their anger with protests, on occasion commemorating Hong Kong's handover to China on Monday. During the agitation, the youth groups attacked the legislative building and vandalised the property.
Hong Kong was under British rule and was handed over to China in the year 1997. After that, Hong Kong is under China's control. To mark the day, an annual handover ceremony is organised every year on the 1st of July. However, this year, the brimming discontent in the people of Hong Kong against China, was evident during the ceremony. They took to the streets, to protest against China, which is denying its sovereignty.
The direct attack of the protesters on the legislature, after defying and bypassing the police, is indicative of the very fact. Thus, the protesters in Hong Kong might turn violent if the need arose in the near future. Furthermore, the use of brutal force by the security agencies is also a cause of concern and may have severe repercussions, at the international level.
Last month, Hong Kongers conveyed their discontent to the local administration through the million march. The people maintained the pressure on the local administration, by successive protests, after the million walk. Under the pressure of the demonstrations, Carrie Lam, the Chief Executive of Hong Kong, suspended the controversial bill, which proposed the extradition of criminals from Hong Kong to China.
Albeit, the agitators, are continuing their protests, who have put forth the demand for Lam's resignation among others. The Monday upheaval indicated that the intensity of the protests has not reduced.
The media has indicated that even though Lam has currently refused to bow before the protestors, she may have to consider resigning if the pressure mounts further.
Although Hong Kong is a part of China, the administrative system in the city-state is entirely different. The people of Hong Kong have voiced fears that China was trying to dismantle the system and bring the city under the direct rule of the Chinese Communist regime. Therefore, the reactions are increasingly intensifying and becoming more and more aggressive.
Meanwhile, China has, once again, reprimanded the United Kingdom over Hong Kong, with a stern warning that stated the United Kingdom should understand its status and stop interfering in Hong Kong's issue.