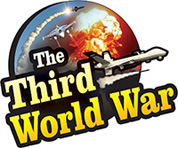 Hongkong: China has purchased the Geospatial software to track the soldiers, tanks, fighter jets and warships accurately on the battlefield. China is said to have purchased this software from a European company. This software is being used by the United States and NATO, and therefore the information about their movements and plans can fall in Chinese hands. Taking cognisance of this, US Defence Chief had warned the US technology companies not to cooperate with China.
The Chinese military has acquired advanced software capable of tracking the latest information about the enemy military command. An official connected with the Chinese military gave this information while talking to a Hongkong based daily. China has acquired this Luciad's Geospatial software giving geo-specific information, from the Swedish company Hexagon.
Purchase of this software, considered to be the most advanced software in the defence field, has enabled China to acquire real-time data of the movements and even the speeds of the fighter jets and warships. It is claimed that the software also will give information regarding the speed of the enemy missiles. The use of the Luciad software is considered significant at a time when the tides can turn on the battlefield or during a secret war, in a matter of seconds.
The software stores satellite photographs and the information gathered by sensors and drones. Therefore, all the latest information about the location is available in the software. The Swedish software is claimed to be 75 times faster compared to any other geospatial software available in the world.
The software that can give a clear picture of any location is capable of deciphering 100 different events in a matter of one second. Therefore, the United States and NATO have already implemented this software for their soldiers in the Special Forces.
The US Special forces responsible for invading other countries and carrying out covert activities are claimed to have been immensely benefited from this software. Luciad software was used in the US Special Forces action on the Osama Bin Laden camp at Abbottabad in Pakistan in 2011. The Chinese acquisition of the same software adds to the concerns of the United States and NATO.
As per the Chinese policy, the companies selling software to China have to reveal all the codes of the software necessarily. For the safety of the country, China has laid down this as a primary condition for supplying any software to China. The daily claimed that if the Swedish company has complied with the Chinese condition while providing the Luciad software, China may be able to access the information connected with the United States and NATO.