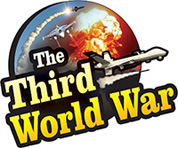 Hongkong: The agitation in Hongkong has not abated, despite withdrawal by Carrie Lam, the Chief Executive of Hong Kong, over the extradition law. Even after Lam suspended the bill, a whopping one million people took to the streets to agitate, in Hong Kong. While demanding the resignation of Lam the agitators also raised the issue of the police action against agitators. Meanwhile, US Secretary of State, Mike Pompeo, indicated that US President Donald Trump might raise the issue of Hong Kong agitations, in the G-20 conference.
On Saturday, Carrie Lam, the Chief Executive of Hong Kong, expressed deep regret regarding the dispute, while announcing the withdrawal. China gave its reaction within a few hours of the announcement, saying that China supports the decision. It was believed that the agitation will subside after the reactions of Lam and the Chinese rulers. But the agitators have indicated intensifying the agitation.
The democratic groups in Hong Kong have claimed that the agitators' demand has not been met as Lam has only suspended the bill. Therefore, these groups expressed the resolve to continue the agitation until the bill is scrapped in its entirety. It was observed in some parts of Hong Kong, on Monday, that the preparations for agitations were underway. As per sources, along with the demand for scrapping of the bill, other demands like stopping police action against the agitators and resignation of Lam, will also be pushed.
Meanwhile, indications are that the agitations in Hong Kong can spell trouble for the Chinese government. US Secretary of State, Mike Pompeo, has indicated that President Trump may be raising this issue, in the G-20 conference to be held in Japan. At the same time, a few media in China, have alleged interference by the United States and other foreign powers and have claimed that this agitation will be used as a factor, in the trade war against China.