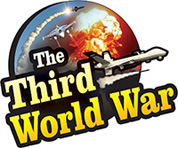 Beijing/London: Reports have been received of a face-off between British warship, HMS Albion and the Chinese navy in the South China Sea. The Chinese navy tried to intercept the British ship, while sailing through the Paracel island groups region. China has alleged that the voyage of the British warship is in violation of the Chinese sovereignty.
The amphibious British warship HMS Albion had left for the South China Sea about a month ago. The United Kingdom had despatched this warship to the South China Sea after China claimed to have complete rights over the region and opposed the voyage of the freight carriers of the South East Asian countries and also the United States, through this region. The British navy announced that its warship will travel through the South China Sea to underline the importance of freedom of marine transport.
Accordingly, the HMS Albion, travelled through the marine region near the Paracel island group, on Friday. The Chinese navy dispatched one destroyer and two helicopters to intercept this British warship carrying Royal Marines. Once the British and the Chinese ships came face to face, the Chinese navy appealed the British ship to leave the marine region. The Chinese navy went to the extent of following the British warship until it left the marine region. Later, the British warship entered the Japanese port of Toky. The British navy has claimed that there was an act of incitement during the confrontation of the ships. But the Chinese defence ministry has expressed anger over the incident.
The Chinese defence ministry accused that the British warship had violated the Chinese sovereignty by travelling through the marine region. The Chinese foreign ministry demanded an explanation from the United Kingdom, as this action was not in accordance with the Chinese and international laws. At the same time, the Chinese foreign ministry also warned that China will take necessary steps against anyone, who challenges the sovereignty of the country.