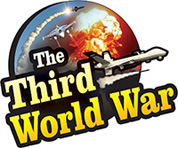 London/Brussels: A British think tank has warned, 'There is a serious threat of the NATO satellites in space, getting jammed and sending incorrect messages to missiles and even fighter jets in a real war scenario.' The (Chatham House) report of the 'Royal Institute of International Affairs' claimed that various NATO member countries had launched military satellites in space and a cyber attack on any one of the satellites, would threaten the entire network of satellites.
A few days ago, a meeting of the NATO Defence Ministers was conducted. The primary issue discussed during the meeting was space and its security. During the meeting, the growing arms race in space was mentioned, and an independent space policy was approved for NATO. It indicated strategies to counter an invasion on NATO satellites in space in case they were attacked.
Given the developments, the report of the 'Royal Institute of International Affairs' becomes significant. Over the last few years, the United States, Russia and China have launched military satellites in large numbers in space. At the same time, the countries are also claimed to have developed specialized weapon systems, missiles and lasers, considering the possibility of a space war. Additionally, US President Donald Trump has even announced the establishment of an independent Space Force.
While such preparations have been undertaken for conflict in space, the possibility of cyber attacks has not been denied. Most of the world's militaries are dependent on satellites for communication. Taking the fact into account, concerns are being expressed over the vulnerability of the satellites to cyber attacks. The report of the British think tank also voices the same concern and has laid additional stress on the NATO satellites.
The report of the 'Royal Institute of International Affairs' points out that the primary and most significant shortcoming is that, many NATO member nations have launched satellites in space but NATO has no control over them. Furthermore, the British think tank also points out that although the satellites are advanced, sufficient care has not been taken, for their security. Moreover, the report underlines that if the satellites were attacked, the defence systems on the earth would also be affected.