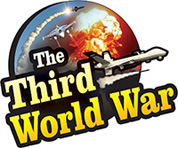 Khartoum: The number of people that died in the demonstrations in Sudan against the authoritarian military council, has gone past 118. A doctors' group affiliated to the agitation revealed the shocking information. While the violent actions of the military against the protests were exposed, the Military Council accepted that military orders were issued for the action to suppress the demonstrations. The demonstrations have resumed once again, despite the Military Council's acknowledgement but the international community has demanded an impartial enquiry into the matter.
The Sudanese military overthrew the three-decade long, authoritarian rule of the dictator and former President Omar Al Bashir. After the ouster of Bashir, the Military Council took over the power in Sudan. The council incorporates the top brass of senior military officials that belong to the Sudanese military from Al Bashir's regime.
The Sudanese population is demanding for civilian and political representation in the council, under whose supervision elections and other democratic processes should be initiated in Sudan. However, the Military Council has dismissed the demand and begun its agenda, although it promised to implement democratic reforms including elections, in the next two years. Expressing displeasure over the autarchic functioning of the Military Council, the Sudanese people have resumed aggressive agitation.
A significant military action was initiated to crush the demonstrations, undertaken by the Sudanese people. Reports of atrocities during the military operation were exposed and incidents of the military disposing the dead bodies of the protesters in the rivers, after torturing and killing them, also surfaced. At the same time, the military action was alleged to be a planned activity to crush the demonstrations. What's more, the Military Council who initially dismissed the accusations, has now accepted responsibility for it on Saturday.
While it accepted that the military was given special instructions to dismantle the agitation, the Military Council has declared that it was requesting a pardon from the people of Sudan for mistakes committed during the action. The military has reportedly not disclosed the actual number of people killed in action. Severe reactions have been received, after the Military Council admitted of releasing orders for action on protestors, from the international community as also from within Sudan whereas the local groups have indicated to intensify the demonstrations.
Meanwhile, the demand for an impartial inquiry into the military action against the Sudanese people is gaining ground globally. It includes the United States, European countries and the African Union. Moreover, Senior US official Tibor Nagy warned that if the Military Council and the protesting opposition groups don't reach a settlement, Sudan was at risk of turning into another Libya or Somalia.