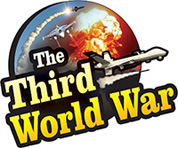 Riyadh/Doha: Saudi Arabian Crown Price, Mohammed Bin Salman announced 'We don't want a war in the Gulf. But it is equally true that Saudi Arabia is ready to face any threats to our people, sovereignty, security and interests.' Crown Prince Salman accused Iran and its affiliated terrorist organisations, of being responsible for the attacks on oil tankers in the Persian Gulf, happening since the last one month. Prince Salman appealed to the international community to take a harsh stance against Iran.
Prince Mohammed lashed out 'Two oil tankers came under attack while the Japanese Prime Minister Shinzo Abe was on his Iran visit. One of these tankers was Japanese. With these attacks, the Iranian government insulted the Japanese Prime Minister in the worst possible way.' Prince Salman accused Iran and its affiliate groups of being responsible for the attacks, on the two oil tankers, in the Gulf of Oman and four near the Fujairah port in the United Arab Emirates. Saudi Crown Prince, while talking to a newspaper, said that these groups controlled by Iran, are trying to create instability, in the region, by carrying out these attacks.
Crown Prince Salman claimed that these attacks have threatened the security of the oil tankers carrying crude oil to the world. Crown Prince Salman warned that Saudi would not keep quiet if the activities of Iran and its affiliate groups threaten the security of oil tankers, Gulf allies or Saudi sovereignty and the security of the Saudi population. Prince Salman demanded from the international community to stand against Iran, for the security of the oil tankers. Saudi Minister for Energy Khalid Falih said that there an immediate action is needed to ensure safe transport of oil.
Meanwhile, US President Donald Trump had also threatened that although the United States does not want a war, with Iran, it will not keep quiet. The United States cannot hold talks with Iran as it is becoming clear that Iran is behind the attacks on the oil tankers.