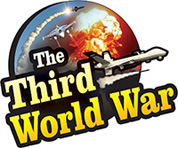 Abuja: Northeast Nigeria is currently witnessing a major outbreak of Cholera and the virus has reportedly infected more than 10,000 people. The virus has claimed 175 lives already while the actual numbers are feared may be much higher than the ones reported. Nigeria is the third country hit by the Cholera outbreak, and 50 people have died in the outbreak in Algeria and Zimbabwe in the last six months. As for the Cholera outbreak in Yemen last year, some media had alleged that it was a part of biological warfare and that the United States and Saudi Arabia had perpetrated it.
The outbreak is said to be rapidly spreading in Nigeria's northeast provinces of Adamawa, Borno and Yobe. The Norwegian Refugee Council, a voluntary organisation, had published a report over the outbreak. The terrorist organisation Boko Haram dominates the provinces that were hit by Cholera. Thousands of civilians have been displaced because of the Boko Haram attacks and are forced to stay in crowded camps with insufficient facilities. It is believed as one of the main reasons for the rapid spread of the epidemic, claims the NGO.
'The rains in Nigeria have only worsened the situation. If more space is not made available to build residential camps and health facilities, the Cholera epidemic could take a much devastating turn by the beginning of the next year', warned the Norwegian Refugee Council officials.
Nigeria, known to be the largest oil exporter in Africa has inadequate water supply as also sanitation facilities. Therefore, the country is repeatedly hit by communicable diseases, which include diseases like Cholera and Malaria. Since 2009, the terrorist organisation Boko Haram has been carrying out terror attacks in Nigeria after which the occurrence of epidemics is also believed to have risen.