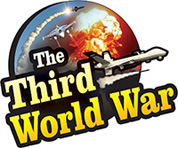 Tripoli: 233 people were killed and more than 1,000 injured, in the conflict over the Libyan capital of Tripoli, which continued through the night. Reports are being received of the airstrikes and mortar attacks, carried out by the rebels, in the southern part of Tripoli. The Libyan government, as well as the rebels, have rejected the ceasefire proposal given by the United Nations and the concerns of the conflict flaring up are being expressed once again.
The Libyan people had revolted against the Libyan dictator Muammar Gaddafi, during the Arab Spring rebellion, in the year 2011. The Libyan people and the armed gangs had overthrown the Gaddafi government with help from the western countries. Following that, an independent government was installed in Libya with mediation by the United Nations, western and Arab countries. But since the last two years, Libya has been divided into east and west, and the rebels led by General Haftar dominates the eastern part. Whereas, the Libyan government controls the western region including capital Tripoli.
But since the last two weeks, the rebel military official General Khalifa Haftar has started a conflict to throw out the Libyan government and take control of Tripoli. 233 people have been killed in the conflict so far, and it is claimed that the majority of these are rebels. The Libyan human rights organisations have claimed that about 30 civilians have been killed in the conflict. As per the international news agencies, the rebels have intensified their attacks on southern Tripoli, since Saturday night, after the United Nations proposed ceasefire.
As per the local population, the sound of the blasts occurring in southern Tripoli could be heard as far as ten kilometres. The fighter jets were hovering in the airspace over Tripoli for approximately 10 minutes. There is widespread panic in the local population. The Libyan government and the rebels are everyday making contrasting claims, regarding the control over Tripoli. But as the entry for media representatives has been barred, the real situation cannot be shown to the world.
Meanwhile, the White House informed that four days ago, US President Donal Trump, had a telephonic discussion with General Haftar,the rebel leader in Libya. The details of the discussions have not been revealed. But the analysts are pointing to the increased intensity of the rebel attacks, following the discussions. Eight years ago, the Gaddafi regime had been overthrown in the Libyan civil war. The international institutions are expressing concerns that if the international community does not make efforts in time, the Libyan problem will escalate into a dreadful situation and thousands of lives will be at stake.