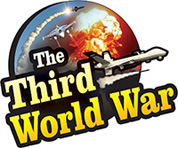 Khartoum: Strong anti-government protests are being held in the oil-rich country of Sudan in Eastern Africa and 40 people have been reported killed during the protests. This agitation which had begun to protest the increasing prices of bread and fuel has started rocking the Omar Bashir regime in Sudan. The local sources claimed that Saudi Arabia and the United Arab Emirates (UAE) could be having a hand in the protests rocking President Bashir.
President Omar Bashir is in power in Sudan since 1993 and has managed to maintain a tight grip over the country on the strength of the military. The creation of South Sudan and the declining oil prices have adversely affected the Sudanese economy over the last few years. The efforts made by Bashir to gain control over the economy have failed, and the discontent is rising in the common population. Since the last few days, the rates of bread and fuel have been consistently growing in Sudan, and the government has failed to control the prices.
The agitation has started from the second week of December to protest against it. President Bashir has deployed the security agencies on a large scale to control these protests. But now, thousands of citizens are coming out to protest from all over the country including capital Khartoum, and the situation seems to be getting out of hand. Aggressive actions have been taken everywhere including capital Khartoum, and 40 people have been killed and more than 200 injured in these actions.
The opposition parties in Sudan are participating in the agitations, and there is a constant demand for President Bashir's resignation. The analysts in Africa have predicted that this could be a part of the Arab Spring started in Northern Africa and the Gulf a few years ago. But the sources in Sudan have claimed that there is a possibility that Saudi Arabia and the United Arab Emirates could have a hand in the agitation rocking the Bashir regime. The analysts claim that Saudi and the UAE may be instigating the agitation because of the increasing closeness of Sudan with Iran, Turkey and Qatar.