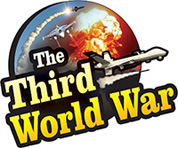 Johannesburg: The chief of the political group 'Black First Land First' issued an aggressive threat 'You kill one of us we will kill five of you. We'll kill their women; we'll kill their children, we'll kill anything we find in our way.' Strong reactions have been received from all over the world apart from South Africa.
The South African government has initiated a program to amend the land act in the country, and as per this, the lands and properties owned by the white farmers will be acquired by the government. The government has agreed to compensate the white farmers for the acquisition and has started exerting pressure for releasing the lands. Despite criticism at the international level, the government has decided to pursue the program.
This has brought the racial conflict between the whites and black on the block once again. The killings of the white farmers one after the other, over the last one year, has created a sensation. It was said that the radical black organisations are behind these killings. The incidents did not reduce despite the white farmers protesting against them. Instead, it was alleged that some members of the government were supporting these activities.
The group 'Black First Land First' is a political group formed three years ago, and it is fighting for the rights of the blacks. The group has adopted an anti-white stance consistently ever since. There are crimes registered against 'Andile Mngxitama',the founder of the group. Mngxitama had stated that the whites have misappropriated the lands of the blacks and had demanded that the land should be returned to its true owners. He had also claimed that this would give an impetus even to the national economic development.