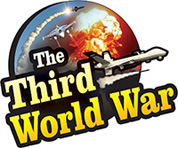 Ankara: While the tensions over the Saudi Arabia-Iran issue have heightened in the Middle East, the demand for the destruction of Israel is growing stronger. In an Islamic conference in Turkey, a demand was made for Israel to be dissolved and destroyed. A German daily reported that along with the delegates from Iran, Syria and the Gulf countries, representatives from Europe were present at the conference as well.
The international conference called the 'Congress on the Future of the Islamic World and Palestine' was organised in the city of Ankara, in Turkey. More than 70 delegates from 20 countries attended the conference, which was organised by the Saadat Islamic Unity Research Centre in Turkey. A German daily named Die Welt claimed that although the conference name indicated the future of the Islamic World, most of the leaders had stressed on anti-Israel speeches.
At the time, various speakers demanded that no country should maintain cooperation or trade with Israel. A movement has been initiated in some countries to ban Israeli products and other items, and a strong demand was made during the conference to support the cause.
Elections have recently been held in Israel, and the complete results are yet to be declared. The incumbent Prime Minister Benjamin Netanyahu had made statements suggesting the accession of Jordan Valley and a part of the West Bank to Israel, during his election campaign. The speeches had invited sharp reactions from across the globe.