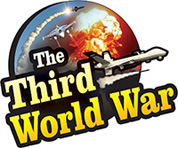 Washington/Jerusalem: With talks for a new defence agreement between the United States and Israel underway, US President Donald Trump indicated that the process would be expedited after the elections in Israel. This statement by President Trump is considered to be very important in the context of the Israeli elections. Last week, Israeli Prime Minister Benjamin Netanyahu had claimed that the United States would support Israel, to gain control of the Jordan Valley region in the West Bank.
Donald Trump has taken some important decisions after becoming the President of the United States. Israel has repeatedly said that the Iranian nuclear program is a threat to the existence of Israel. President Trump took a stand favouring Israel, withdrawing from the Iran nuclear deal. After that, he decided to move the US embassy in Israel from Tel Aviv to Jerusalem.
After that, now efforts are being made by the Trump administration to strengthen further, the defence ties with Israel. In the last year, the United States has given indications of providing advanced weapon systems and to supply arms on a massive scale. Discussions regarding increasing the provisions for the defence supplies delivered, by the United States, to Israel are also underway. Now, efforts seem to have started to take the defence ties, between the two countries, to a new height, through a bilateral defence agreement.
With only 24 hours to go for the Israeli elections, this announcement by the US President seems to be for providing more strength to Prime Minister Netanyahu. The Israeli Prime Minister too, responded immediately saying that Israel has never had a wonderful friend like the United States and thanked the US President saying that he was eagerly waiting to sign the historic defence agreement with the United States.
A few months ago, US Secretary of State Mike Pompeo had visited Israel. Pompeo had praised the front formed by the two countries saying Israel will not find a better friend than the United States and these are not mere hollow words, but this has been proved by the day-to-day affair between the two countries.