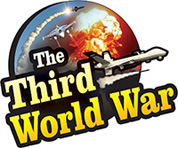 Jerusalem: After announcing Jerusalem as the Israeli capital, the United States should also recognize the Israeli right over the Golan Hills,' demands Yisrael Katz, Israel's Minister for Intelligence. If this happens, it will be a deterrent for the increasing Iranian aggression in the Gulf, claimed Katz. Discussions on this issue are already underway between the United States and Israeli leaders, informed Katz.
An important member of the Israeli cabinet for security, Minister for Intelligence Katz gave details about Golan in an interview with an international news agency. Katz informed that Israel has sovereign right over the Golan hills situated near the Syrian border and Israel is holding serious discussions with the United States to achieve it. This is the main issue during the discussions between Israeli Prime Minister Benjamin Netanyahu and President Trump, said the Israeli Minister for Intelligence.
Last year, in the month of February, Israeli Prime Minister Benjamin Netanyahu had met President Trump during his visit to the Unites States. Prime Minister Netanyahu had raised the issue of Golan hills along with Jerusalem, in the same meeting, said Katz. 'The Trump administration has taken some important decisions to restrain the aggressive and expansionist activities of Iran in the Gulf. If Israel gets the right over the Golan hills it will deter the Iranian activities,' claimed Katz.
Katz also said that it is the right time to approve the Israeli right over the Golan Hills. If the Israeli sovereign right over Golan Hills is recognized, it will come as a major jolt to Iran who is talking the language of annihilating Israel.' Katz also expressed confidence that President Trump will definitely take a decision about the Israeli right over the Golan Hills and this decision could be made in the next few months.
On 6th of December last year, the US President announced Jerusalem as the Israeli capital. He also declared moving the US embassy to Jerusalem from Tel Aviv. The US embassy in Jerusalem became functional two weeks ago. There were severe reactions received from around the globe about both decisions of President Trump. The European countries, who were allies of the United States and Israel, had also distanced themselves from this decision.
International analysts have expressed concern that in this situation, if the Israeli claim over the Golan Hills is accepted, it will result in increasing the tension in the Gulf.
Meanwhile, the Golan Hills situated to the north of Israel are under Israeli control while a part of Golan is under Syrian control. Israel had acquired the Golan hills during their war with the Arabic nations, five decades ago and had deployed its military in this region thereafter. The Golan issue has surfaced again after the internal conflicts in Syria. There are attacks on the Israeli Golan Hills from Syria and there is strong retaliation from the Israeli side.