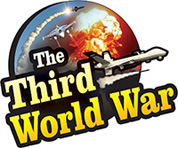 Damascus: The Assad government in Syria has sent additional military reinforcements near the Israeli Golan Hills border. A Syrian human rights organisation based in London informed that tanks, armoured vehicles, trucks carrying arms and thousands of soldiers, are headed towards the Golan border. The reason for this additional deployment is not apparent. However, the local media have claimed that this Syrian military deployment serves as a warning to Israel.
Syria has sent this additional military reinforcement to Jumlah, Abdayin and Golan Hills border region. These include the Al-Quneitra and Dara borders too. Both these locations are close to the Israeli Golan border. Information regarding the number of soldiers and the quantities of arms despatched by Syria is yet to be revealed. Further, the military sources claimed an altogether different motive behind this additional reinforcement.
Last week, an Israeli drone had crashed in the Syrian border region. The Syrian military claimed to have shot down an Israeli drone carrying cluster bombs. However, the Israeli military claimed that the drone claimed to have been shot by the Syrian military did not belong to Israel. Instead, the Israel military claimed that the Syrian army shot down an Iranian drone.
It is said the additional deployment in Syria came on the heels of the drone incident. The Syrian human rights organisation based in London, also, expressed concerns over these military movements near the Golan Hills. A few months ago, Israel had attacked Jamlah and Abdayin regions, during its action at the southern Syrian border. Israel had alleged that Iran affiliated terrorists were hiding in this area. Therefore, a possibility is being expressed that this military activity could be the retaliation against Israel.
Meanwhile, the Israeli media claimed that Syria, with the deployment of these tanks, military trucks and soldiers, has been preparing to attack the Golan hills with the help of Hezbollah. A few days ago, Hezbollah announced that they would wrest control over the Golan hills, shortly. As per the Israeli media, with this additional deployment, Syria is preparing to attack the Golan Hills region, with the help of Hezbollah.