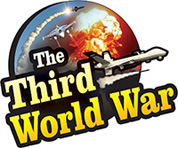 Erbil: 'Israel is a terrorist country. The mindless acts of this country are increasing by the day. This is because it has never had to pay for its actions. But it will be made to pay the price for it and Turkey will make efforts for this,' said Turkish Foreign Minister Mevlut Cavusoglu. Citing the Israeli atrocities on the Palestinian people, Cavusoglu showered severe criticism on Israel.
The Palestinians have approached the International Criminal Court against the Israeli action against the their protestors. Cavusoglu clarified that Turkey will be supporting the Palestinians in this effort. Before Cavusoglu declared Israel as a terrorist country, the Turkish President Erdogan had also made the same declaration. Erdogan had compared the Israeli action against the Palestinians, to the atrocities suffered by the Jewish people in Nazi Germany.
Israeli Prime Minister Benjamin Netanyahu had replied to this criticism. 'Erdogan who has been committing atrocities against the Kurds in Turkey and Syria and whose hands are already tainted with their blood, should not preach to us about human rights', retorted Prime Minister Netanyahu in a hit back and added that, 'one should practice before preaching'. Saying that 'Erdogan who himself has trespassed and invaded North Cyprus and Syria with his military is objecting to our action against Hamas who are trying to violate our borders', Prime Minister Netanyahu underscored the contradiction in Erdogan's stand.