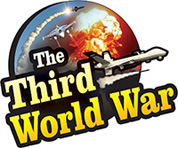 Jerusalem/ United Nations: Israel Prime Minister Benjamin Netanyahu lambasted the Turkish President saying, "Turkey, levelling accusations against Israel, has blood on its own hands. Turkish President Erdogan, denying the Kurdish genocide and the massacre of the Armenian population, during the first world war, even today, should give up the mendacity."
Only a few hours ago, Turkish President Recep Tayyip Erdogan, came down heavily on Israel at the UN general assembly. Further, Erdogan criticised the restrictions imposed on Gaza and West bank saying, "Israel is treating the Palestinian population in Gaza and West bank similar to Hitler's Nazi military. Genocide of a scale not comparable to any other in the world, is taking place in Gaza and West Bank."
At the same time, the Turkish President accused Israel of acquiring the entire Palestine territory over the last seven decades. President Erdogan produced maps in front of the UN general assembly. The Israeli Prime Minister gave an emphatic reply to the allegations of the Turkish President. Prime Minister Netanyahu confronted that Turkey, making allegations against Israel, should first look back at its own history.
The Israeli Prime Minister referred to the genocide of the Armenian population by Turkey during the first world war and the massacre of the Kurdish people by the Erdogan government even today. In 1920, the Ottoman empire killed more than 1.5 million Armenians. Millions had also been displaced in the conflict. Turkey has carried out a massacre of the Kurdish people in its southern regions and even today, the Turkish fighter jets have been carrying out attacks on the Iraq border. Netanyahu highlighted that more than 5,000 Kurds have been killed in these attacks, so it is claimed. He further said a country which has so much blood on its hands has no right whatsoever, to offer advice to any other country.
Even in the past, such skirmishes had erupted between Israel and Turkey and serious allegations were levelled against each other. Currently, the Turkish President has initiated a spate of levelling crushing allegations against Israel, taking the Palestine side. It is claimed that Erdogan's ambition to lead the Islamic world is the reason behind all this.