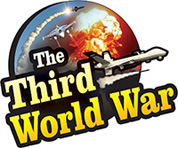 Larnaca: 'There is a necessity to unite in order to counter the threat of terrorism and illegal immigrants posed to the Middle East and its surrounding areas,' in these words the Israeli Defence Minister Avigdor Lieberman underlined the cooperation with countries like Greece and Cyprus. Israel has adopted the policy to establish cooperation with various countries in the world in view of the tensions with Iran and Turkey. The meeting between the defence ministers of Israel, Greece and Cyprus seems to be a part of the same effort. The Israeli Prime Minister had visited Cyprus only last month.
The tensions in the Middle Eastern region are steadily rising due to the issues concerning the withdrawal of the United States from the Iran nuclear deal and the Palestine crisis. The ties between Israel and the European countries are also strained over these two issues. At the same time, US President Donald Trump has taken a firm stance to stand behind Israel and is making efforts to get other countries to support Israel's position. The Jewish groups in the United States have initiated moves to bolster ties with Greece and Cyprus.
In view of these events, the Israeli Prime Minister Benjamin Netanyahu's visit to Cyprus and the current visit of Israeli Defence Minister Lieberman gain importance. It is clear that the purpose of Prime Minister Netanyahu and Defence Minister Lieberman's visits was the tripartite 'Israel-Greece-Cyprus' conference. During Prime Minister Netanyahu's visit, the main topic for discussion was oil cooperation between the three countries.
During Defence Minister Lieberman's visit the issues of security, defence cooperation and cyber sector were discussed. The proposal for unity made by the Israeli Defence Minister was supported by Greek Defence Minister 'Panos Kammenos' and Cypriot Defence Minister Savvas Angelides. Israel Defence Minister Lieberman announced that the meeting between the ministers of the three countries will be held in Israel to increase the cooperation between Israel and the two European countries.
A meeting of the companies working in the field of defence was also organised along with the meeting of the three defence ministers. This is the first time that companies from these three countries have been brought together. The Defence Minister of Cyprus and Greece assured that the defence cooperation with Israel will be strengthened. The Defence Minster of Cyprus said that Israeli cooperation will be sought even in oil exploration in the Mediterranean Sea and that this cooperation was not against any particular country.
Last month during the meeting between the three countries, Israel had presented a proposal to supply fuel to the European countries via the "Cyprus and Greece" route. Large oil reserves have been found in the marine regions of Israel and Cyprus. Also, the two countries have indicated to jointly start fuel supply to Europe. Since Greece is considered to be the gateway to Europe, the inclusion of the country is considered important.