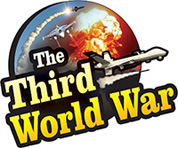 Jerusalem/Ankara: 17 Palestinians have been killed and more than 1400 were injured, in the Israeli action against the demonstrators trying to infiltrate its border. This has echoed in the Islamic countries. Turkey has protested against Israel and has termed this action against the Palestinians as inhuman. Israel has retaliated by saying, 'Turkey who is bombing the Syrian people, should not advise us'.
Israel is faced with a barrage of criticism from Turkish President Recep Tayyip Erdogan, who has been adopting an aggressive stance against Israel for some time now, for its action against the Palestinian demonstrators. Turkish President Erdogan said, 'This Israeli attack on the Palestinians was inhuman. Israel is trying to forcibly jail the Palestinians. But Turkey will help its Palestinian brothers in their struggle against Israel.' Erdogan fired a salvo at the western countries by pointing out that the countries who were criticising the Turkish action in Syria, were not willing to take note of and criticise the Israeli action on Palestinians.
Israeli Prime Minister Benjamin Netanyahu replied to the Turkish criticism. 'The Israeli army is known as the one with the highest moral values in the world. Therefore, Turkey who has bombed civilians in Syria, should not try to counsel us', retaliated Prime Minister Netanyahu.
Iran also has criticised the Israeli action against Palestinians. The Iranian 'Revolutionary Guard' has warned of retaliation against this attack. Whereas, Ali Larijani, the Iranian Parliament Speaker accused Israel saying that it only understood the language of force. Whereas, the Arab countries have said that the Israeli attack is a violation of the international laws.
Meanwhile, the Israeli army has claimed that 10 people killed in the Israeli action, were Hamas terrorists. The Israeli security agencies have also claimed that 80% of the demonstrators that were trying to intrude into Israel, were paid Hamas supporters or their relatives.