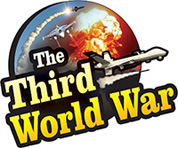 Jerusalem: Israeli Prime Minister Benjamin Netanyahu said, "If Israel has to exist, there is no other alternative but to be strong. It is the necessary and primary condition to establish peace with the neighbouring countries." Netanyahu who rose to power once again, following the win in the recent elections, stated indirectly that the attacks on Iranian military locations, in Syria, would continue.
"Israel is not keen on war. Because Israel knows the price that the country has to pay, for war, but no one should have the misconception that because of this, Israel will compromise on its security. Whoever would prove dangerous for Israel, Israel would be more dangerous to him," said Prime Minister Netanyahu, indicating his enduring aggressive stand. Further, he warned that the Israeli attacks on the Iranian locations, in Syria and Lebanon, would continue.
The Israeli Prime Minister did not make a direct mention in the speech about the attack that occurred two days ago, in the Hama province of Syria. However, the Israeli government and military agencies released information regarding the attack on the Masyaf military base at Hama, in Syria. The sources claimed that Israel Air force used the supersonic 'Rampage' missiles, for the first time, during the attack, on the Masyaf military base.
At the same time, an Israeli company published pre and post attack photographs of the warehouse, destroyed in the attack, where the Iranian missiles were stocked. It is claimed that Iranian soldiers and Hezbollah terrorists were killed in the attack. As per the analysts, the new government in Israel has delivered a clear message to Syria, Iran and Hezbollah that there is no change, in the Israeli policies.
Meanwhile, Prime Minister Netanyahu and his alliance partners have taken a position that Israel cannot keep quiet when the threats are being issued about the annihilation of Israel. The parties opposed to this position, have not received much support in the elections. Therefore, it is apparent that the Israeli people have given their approval, for the policies of Netanyahu. The effects are already visible, and the speech makes it clear that Israel will implement its aggressive policies more effectively.