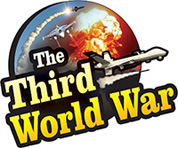 Rome: Parliament has passed a tough bill which makes it easier to expel migrants entering Italy illegally and limits their 'humanitarian' protection status. "I'm happy, it's a memorable day," said Italy's Interior Minister, Matteo Salvini welcoming the decision. While the new law gets approved, Italian PM, Giuseppe Conte has also declared that Italy will not follow UN law on migration.
Two months ago, Interior Security Minister Salvini had declared to take up aggressive measures against migrants by issuing an independent decree and supported it calling the decree, an essential step towards the security of Italy. The ordinance had a provision that can suspend the refugee application process of those who are considered socially dangerous or who have been convicted of a crime. The Italian parliament had given the nod to the said decree.
Owing to Salvini's decree, the illegal asylum in the capital city of Rome was shut down. Later on, amending it with new provisions, it was converted into law called – 'Decree-Law on Immigration and Security'. Referred to as the 'Salvini decree', which is a package of laws made up of 42 articles was passed in the lower house of parliament with 396 in favour of 99 against. Italy's Upper House, i.e. the Senate had already approved the law.
Earlier, the refugees who applied for asylum were granted 'humanitarian protection residency permit' for two years. As per the new law, this term of the permit has been reduced to six months to one year. Also, the new law has an inclusion to expel the threatening migrants. Even police in Italy have been assigned additional rights.
Thousands of migrants have arrived in Italy over the last years, and the discontent among them is on the rise. The Italian public had expressed their anger against the influx of migrants by supporting the parties taking the anti-migrants stand in this year's elections. Following this, the government established in Italy has started adopting an aggressive role against migrants in the last few months, and this new law is said to be a part of it.
Meanwhile, denying the United Nations deal about migrants, Italy's PM Conte has said that the decision made by the Italian Parliament in this regard will remain final.