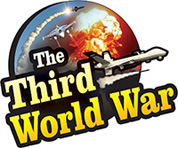 Damascus/Jerusalem: Israel's fighter jets have carried out airstrikes on Iranian bases in Syria, claims the Syrian army. Nevertheless, the Israeli fighter jets were not let off easily after the strikes. Syria has alleged that the Syrian air defence system intercepted four missile attacks after having downed the Israeli plane. Also, it is claimed to be Israel's first attack since Russia deployed the S-300 missile system in Syria. However, the Israeli military has discredited the Syrian claim of downing the Israeli fighter jet.
On Thursday night, the Israeli jets entered Syrian airspace and launched airstrikes near the capital city of Damascus. The Syrian army had declared that the airstrikes were made on a vehicle full of ammunition at the military base in Kisweh south of Damascus. The Israeli military had ceased the arms trafficking twice previously as well, by carrying out airstrikes at Iranian vehicle on the base in Kisweh. Thus, Israel is said to have carried out the strike once again with the same purpose. However, Syria has reported of handing a befitting response to the Israeli air attacks.
Syrian military recently armed with new air defence system, launched four missile attacks on the Israeli jets which had carried out the strikes in Kishweh. The military had also claimed to have downed a jet. The Israeli military, however, has denied the claims. Additionally, the Israeli army has reported of having found a chunk of Syrian missile in Israel-controlled Golan Heights. The Syrian army has claimed to have attacked and toppled the Israeli planes with missiles in the past as well.
Although Israel had overruled the claim by saying that Syria lacked the air defence system to match the speed of the Israeli jets. However, it has been two months since Russia's S-300 air missile system was deployed in Syria and the system was deployed here to counter the Israeli attacks, Russia had warned. It is said to be Israel's first attack since then system's installation.
Meanwhile, Syria would seize control of the Golan Heights from Israel, warned former military official, Major General Muhammad Abbas. He claimed that the Syrian military aimed to free the Golan Heights, just like the other regions, and it would be accomplished very soon. The Assad regime had also accused Israel of gaining control over the Golan Heights a few days ago.