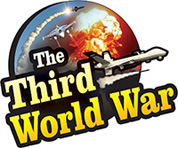 Kano: 34 people were killed and more than 90 injured in an attack in Northern Nigeria by Boko Haram, known to be the most dreaded terrorist organisation in Africa, on Sunday night. A few months ago, the Nigerian government had claimed to have finished Boko Haram. Against this backdrop, these attacks highlight the failure of the Nigerian security agencies.
Boko Haram attacked the army base on the outskirts of 'Maiduguri' the capital city of 'Borno State' on Sunday in the night at about 8.45 pm. At the same time, seven suicide bombers carried out blasts in four towns in the surrounding area. 34 people including one soldier were killed and more than 90 people were injured in these combined attacks. Many of the injured are critical and the number of casualties can increase, said the local officers.
Nearly 20 Boko Haram terrorists were involved in the attack on the army base and mortars and rockets were used in large quantities in the attack, informed the army officers. Boko Haram is consistently carrying out attacks in Nigeria to establish their rule, over the last nine years. Around 20,000 civilians have been killed and 2 million have been displaced during this period. It is believed that Boko Haram is also active in the neighbouring countries Chad and Niger.