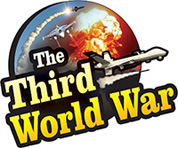 Riyadh: Bahrain Fuel Minister, Sheikh Mohammed Bin Khalifa Al Khalifa claimed 'Indications are that the production of Shale Oil in the United States is about to cross 14 million barrels per day. Therefore, it is being predicted that there will be abundant oil available in the global markets. But now it is time for these people to reconsider their predictions.'
Fuel related conference 'International Petroleum Technology Conference' is being held in Saudi Arabia. Along with the oil-producing countries from the Middle East, representatives of leading countries and oil companies, also are participating in the conference. The conference is considered important against the background of the tension created in the Persian Gulf, attacks on the Saudi oil projects and indications of conflict between the United States and Iran.
Last year, during a meeting between Russia and the OPEC countries, a decision was taken to continue with the cut in oil production. Therefore, it is clear that the oil rates will not reduce in the year 2020. In this scenario, the warning issued by the Bahrain Fuel Minister becomes significant.
Fuel Minister Sheikh Mohammed Bin Khalifa Al Khalifa, while presenting his stand, pointed to the fact that the discovery of vast oil deposits has been declining for the last few years. At the same time, he pointed out that the investment in the oil sector also is on a decline. Bahrain Fuel Minister said that taking these factors into account, the situation of abundant oil supplies in the future could be a challenge. At the same time, Bahrain Fuel Minister Sheikh Mohammed Bin Khalifa Al Khalifa claimed that although the rate of oil production is seen to be rising, the supply is not showing any increase.
While the Bahrain minister is making his claims regarding oil supply, the Saudi Fuel Minister made a statement that the oil market needs to be kept stable.