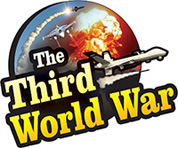 Moscow: OPEC member countries and Russia may increase the production of crude oil by the end of this year. This will result in the supply of crude oil exceeding the demand. Russian Energy Minister Alexander Novak claimed that therefore, the rate of crude oil could crash below $30 per barrel. Only 24 hours ago, the Russian Finance Minister had made a statement that the crude oil rates could hit to about $30 to $40 levels. The accounts of these senior Russian ministers suggest that there could be a major upheaval in the international crude oil market.
The crude oil rates started declining from the year 2014. Just within two years, the Crude oil rates had crashed to $28 per barrel. This drop in the crude oil prices had adversely affected Russia, Venezuela and the Gulf countries. Many Gulf economies were seen to be under severe duress. Analysts and experts in the field were claiming this to be a conspiracy by the United States.
Russia held discussions with Saudi Arabia and the OPEC members to streamline the crude oil prices, again. It is believed that Russian President Vladimir Putin played a vital role in the matter. After the Russian initiative, Saudi and the other Gulf countries decided to reduce the production of crude oil. As the leading crude oil producers reduced the oil production, the supply of crude oil reduced and in effect, the crude oil prices could see a record level of $75 per barrel in the year 2018.
But since the last two months, the crude oil prices are showing a consistent decline, and the rates have fallen below $60 per barrel. A meeting of the OPEC members and Russia is scheduled to be held at the end of June. The oil producing countries will have to decide on their oil production in this meeting. The experts in this field are saying that although Russia and the OPEC members have kept the oil production at a lower level, it will be challenging to maintain this status quo for a longer period.
Although the Iranian crude oil production is almost nil because of the US sanctions, the United States is producing a record amount of crude oil. Therefore, the crude oil supply in the international market has not been affected. Against this background, the Russian minister claimed that if the other oil producing countries increase the production, the supply will exceed the demand and the crude oil rates will crash. It is believed that if the crude oil rates plunge once again, it will severely affect the economies of the Gulf countries and the repercussions will be felt even in the global economy.