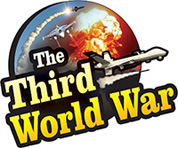 New York: 'If the United States imposes fresh sanctions against Iran, it will have a severe effect on the crude oil prices in the international markets. This will also add to the woes of the United States' allies in the Gulf,' sternly warned e Iranian Deputy Foreign Minister, Abbas Araghchi. International analysts had already warned that the international oil prices will hit the $100 mark in view of the new sanctions.
The United States has been warning that countries from Europe, Africa and Asia should stop their oil purchase from Iran, or else the sanctions to be imposed on Iran from November will have an adverse impact on them if they continue their trade with Iran. Big companies from Europe have withdrawn from Iran after this warning by the United States. This is adversely affecting the Iranian economy and therefore, Iran has begun to threaten the United States.
Araghchi threatened that the Iranian threat of blocking the Strait of Hormuz will turn into a reality if the United States stopped the Iranian oil trade. The other countries from the Gulf also have to continue with their oil exports. Therefore, the Gulf countries will also suffer majorly by the effects of the United States' sanctions against Iran. Araghchi warned that their oil will not be allowed to pass the Strait of Hormuz.
Meanwhile, Iran has declared that it will reduce neither the production nor the export of oil fearing the threats by the United States. The tension in the Gulf has taken the crude rates in the international market to $83 per barrel and analysts have claimed that these rates will reach the mark of $100 per barrel in November and there will be an explosion of crude prices around the world.