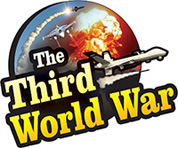 London/Washington/Tehran: The crude oil prices have once again surged against the backdrop of US President, Donald Trump's deadline to withdraw from the Iran Nuclear Deal and the Venezuelan economic crisis. On Monday, the crude oil prices in the global markets rose to $75 making it the first time since Nov 2014 to hit its highest level.
The crude oil prices in the US have soared so as to cross the $70-a-barrel mark. At a time when the crude oil prices are hitting record-levels, Iran has opposed it taking an insistent stance by saying that the prices need to remain between the $60-65 per barrel threshold.
US President, Donald Trump had threatened Iran by saying, "If necessary changes were not made to the Iran Nuclear Deal, the US will pull out". The US president had set the deadline for making these changes as May 12. This deadline for Iran is approaching fast and it has come to the fore from the statements made in the past few days that the US is ready to withdraw from the Iran Nuclear Deal. Also, the attempts made by the international leaders for a change of opinion from President Trump with regards to the deal, have turned completely futile.
Therefore, there are clear indications of Trump declaring an exit from the nuke deal on May 12. Iran, being one of the leading nations of the global oil market will likely face a heavy and intense backlash due to the US' decision, while there are also fears of a new conflict being triggered. In view of these events, the crude oil prices have escalated since Monday, crossing the $75-a-barrel mark. The global oil market analysts have indicated a similar trend for the next few days.
Venezuela, who along with Iran produces 1.5 hundred thousand barrels a day is grappling with deepening economic crisis and is said to be responsible for the rise in prices. Reports of a US company already advancing to take control of the oil reserves in Venezuela have surfaced.
The consistent rise in oil prices has given due advantage to the leading oil producing nations and OPEC member countries are gaining profit from it. The deal made due to Russian and Saudi Arabian lead, has caused the oil prices to begin to rise and there are indications of the deal to be made permanent in the near future. However, the OPEC member Iran has opposed the deal.
Iranian Deputy Oil Minister, Amir Hossein Zamaninia made a statement saying, "Crude oil prices at $60-65 per barrel is apt". The Iranian oil Minister has also indicated that Iran will not support high oil prices". Thus, it is believed that in the next OPEC meeting, Iran's stance may be debated while relations between Iran and Saudi Arabia may further worsen.