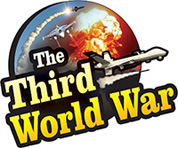 London/New York: Following the drone attacks on the oil refinery projects of Aramco in Saudi, the oil rates in the international market have jumped by 20%. The oil rates have climbed to USD 71 per barrel in the market transactions on Monday. This is said to be the biggest leap in the oil rates, in the history of oil trade. Following this leap, the analysts have claimed the oil rates to touch USD 100 per barrel in the next few days.
The attack on the Saudi refinery projects on Saturday is considered to be the significant jolt in history to the global oil supplies. The oil production from both the Aramco plants has come to a grinding halt, following the attacks. As per Saudi sources, there has been a loss of production, to the tune of 5.7 million barrels per day and the production has been nearly halved.
Saudi Arabia currently produces nearly 10 million barrels of oil per day. The oil production has been reduced to half because of the Saturday attack and it will take weeks or maybe months, to attain normalcy, according to sources. Saudi being a major oil producer and exporter of crude oil, the reduction in Saudi production can adversely affect the Asian and European oil-importing countries.
Although the oil rates which touched USD 71 per barrel, in the first market session on Monday, reduced to a certain extent, the analysts said that there would be no significant reduction in the oil rates. The experts in the oil sector warned that on the other hand, the oil rates would shoot up to USD 100 per barrel in the next few days.

Saudi reassures India of continuous supply
New Delhi/Riyadh: Indian officials informed that the officials from the Saudi Arabian Aramco company, contacted India and has assured that the crude oil supply will not be affected in any way. The concerned officials also informed that the Indian Oil and Gas ministry is closely monitoring the situation in Saudi.
India is the third-largest oil importer in the world. Saudi is the second-largest supplier of oil to India. In the year 2018-19, India has purchased 40.3 million tonnes of oil from Saudi Arabia.