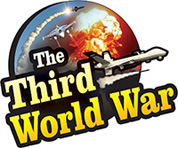 Baghdad: The human rights organisation has claimed that 490 people have been killed in the demonstration, which has been going on for the last three months, in Iraq. More than 50 people are missing and about 3,000 people have been detained. The agitation seems to have festered further as the angry protestors have shut down an oil project.
The Iraqi people have started demonstrating in various cities, including capital Baghdad, to express anger against the Iraq government's corruption, unemployment and the pro-Iran policies. The Iraqi government is using oppressive tactics to crush the protests and it is being accused that these are being implemented under instructions from Iran. Four hundred and ninety people have been killed in these actions. The local human rights organisation has claimed that 33 of these were shot dead.
Moreover, the Iraqi security agencies have arrested 2,900 people during the protests and 100 more are already languishing in the Iraqi jails. Iran-affiliated groups in Iraq had abducted 68 protestors. Only 12 of these have been released and there is no information regarding the remaining people. Therefore, the human rights organisation has criticised that there are too many human casualties in the Iraqi protests.
The international media has claimed that this is for the first time that such political anarchy and massacres are being witnessed in Iraq since dictator Saddam Hussein was thrown out of power 16 years ago. The United Nations has criticised that the Iran-affiliated groups are also responsible for this move.
Despite the actions being taken by the security agencies and the Iran-affiliated groups, the protestors do not seem to relent at all. The Iraqi protestors shut down the Nassiriya oil field on Sunday. The oil field produces about 82 thousand barrels of oil per day. The protestors took this step after claiming that the locals are not given any opportunity in this oil field. Fear is being expressed that this could deliver a major jolt to the Iraqi economy.